This biodiversity garden for a college campus has been designed in collaboration with Ladybird Environmental Consulting. They meticulously worked out the locations and densities for the various kinds of flora to be planted. Students from the college actively participated in this exercise.
Although the area is quite tiny, the brief asked for a walking trail where students could roam through the garden, observing birds, butterflies and other lifeforms. Accordingly, the pathway meanders quite a bit. This maximises the distance that people have to walk, in order to reach the end of the trail.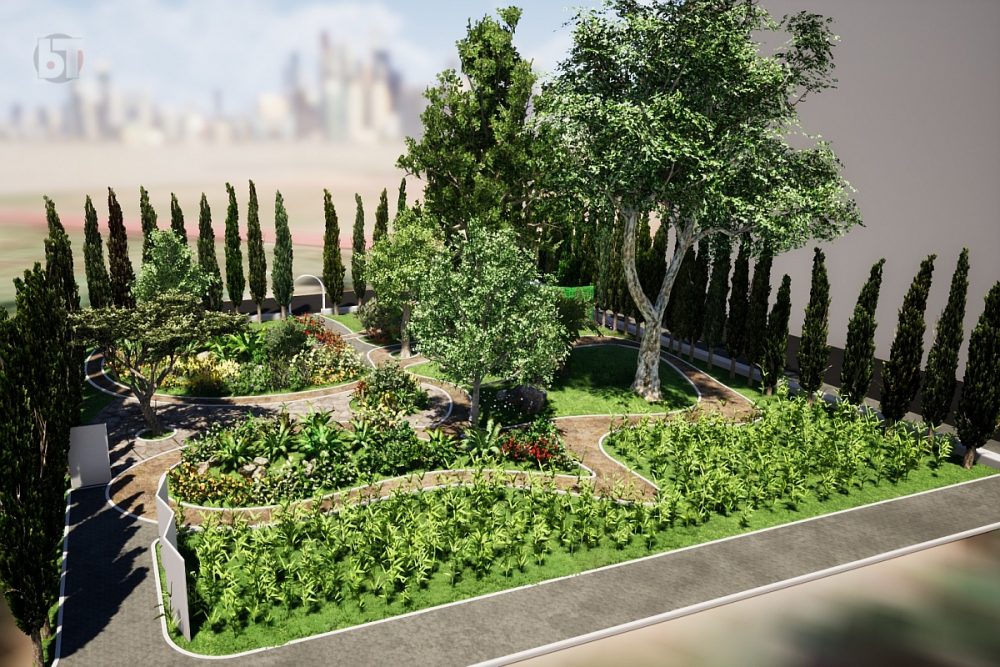 The peripheral trees you see in the image above already exist. Unfortunately they are all Mast trees [Polyalthia longifolia] which are rather undesirable from the viewpoint of biodiversity. However, since we have them, we will preserve them — along with most of the flora. Other mature trees on the plot include a Mango [Mangifera indica] and a Peepal [Ficus religiosa]. Both these trees are wonderful to have and, to a great extent, they compensate for the others.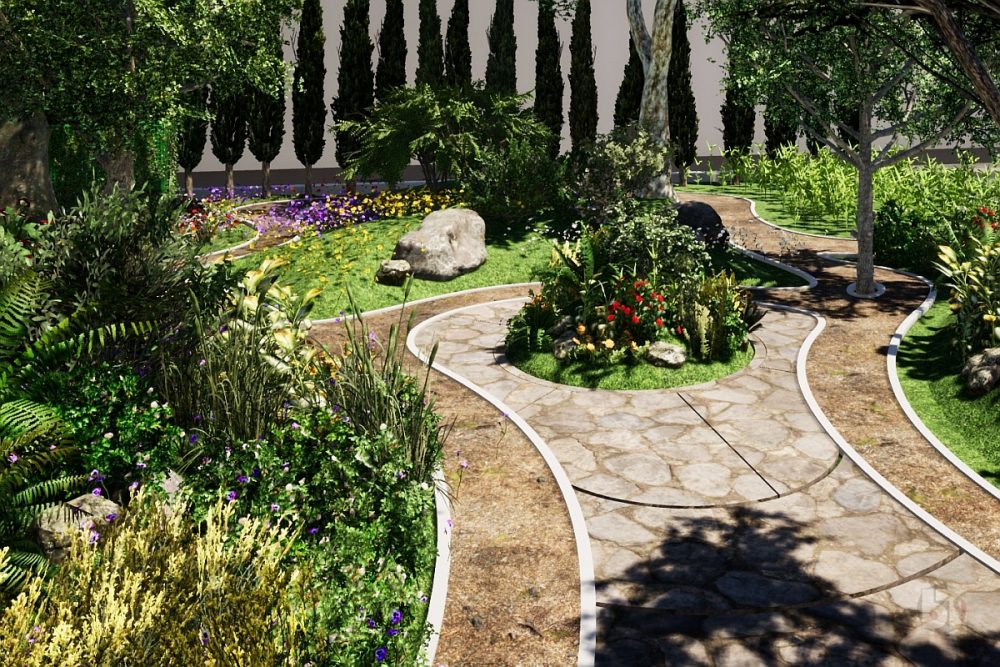 There is a minimal amount of hard paving, and all the pathways will be of compacted earth. There will also be a small bird-bath, a patch for butterflies to mud-puddle, and a bug hotel.
Quite a while ago I posted an article on planting a garden for biodiversity. Much of what I wrote there has been implemented for this project.
Work begins only the monsoons recede completely, and I am looking forward to it.