Work has begun on laying out the biodiversity garden at a local college campus. As I mentioned in my previous post, this project is being carried out in collaboration with Ladybird Environmental Consulting, and it also involves the students of the college.
It's one kind of fun to design something on a computer, and quite another to start fleshing it out on the ground. There was a last-minute hitch when I got a call from the college ground staff saying that the grid — which I had asked them to mark on the ground — didn't fit within the allotted space. It turned out that the survey drawing they had provided at the start had been inaccurate.
That led to a mad scramble as I had to quickly redraw some pathways and plant beds. To top it all, there was the threat of rain washing away the grid lines overnight. In the end, when I reached the site in the morning, the lines were visible — even though there had been a shower or two during the night.
The Process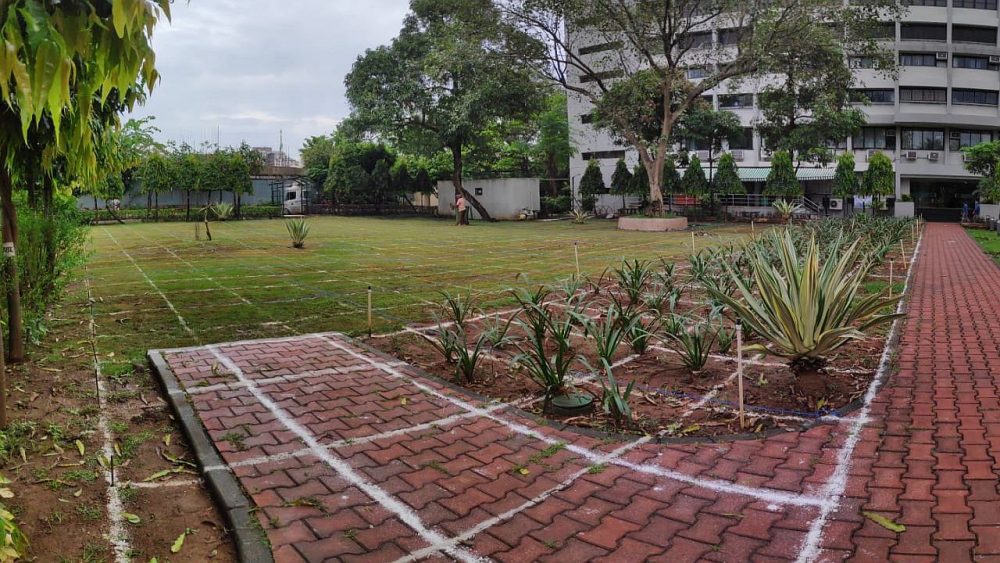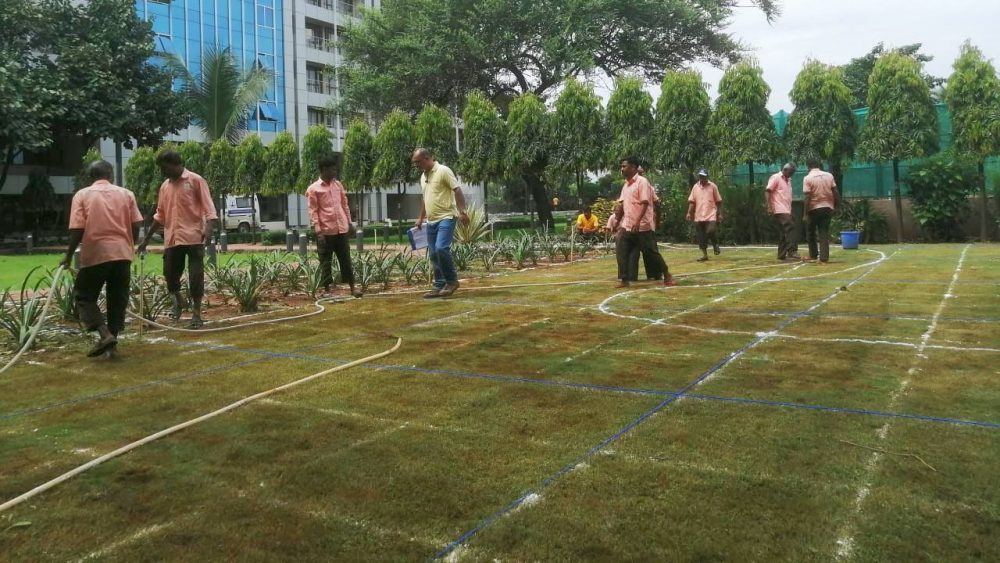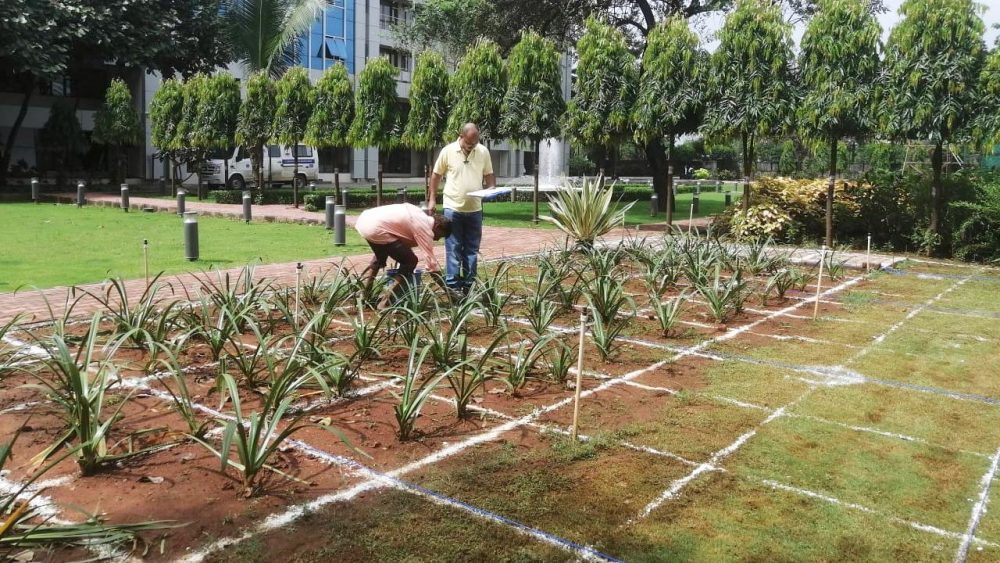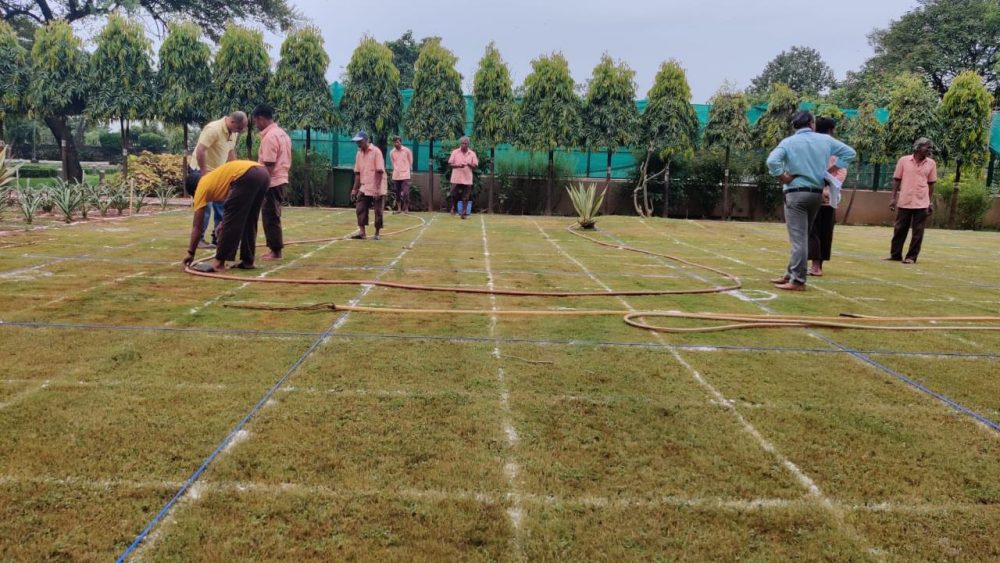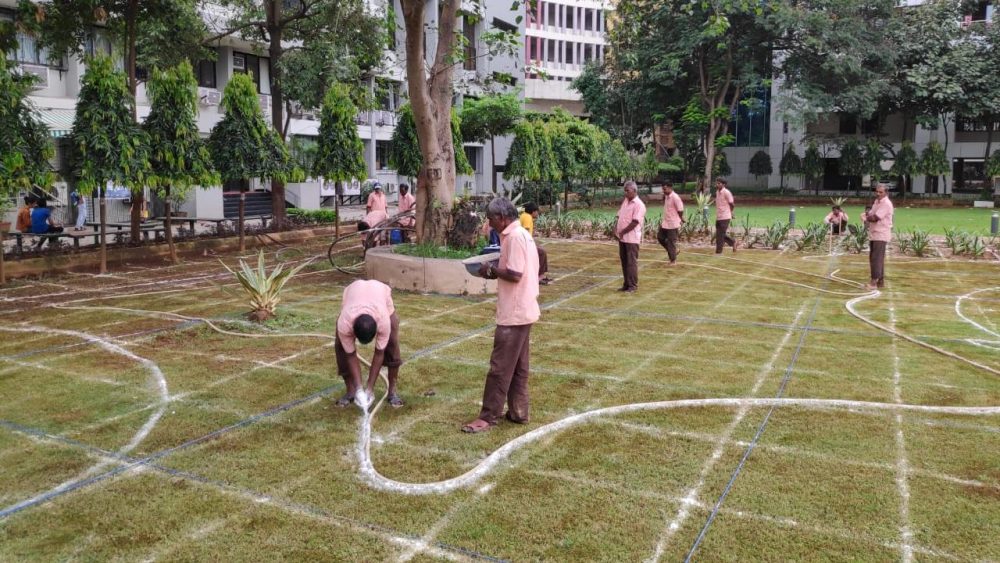 All this was yesterday. Today, the ground staff began removing the topsoil from the pathways, and will transferred it to the plant beds and plant mounds. And yes, everything is going to be done manually.
Biodiversity is all around us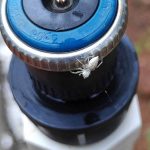 Oh, and I almost forgot to mention. The morning got off to a really wonderful start, when I spotted this tiny spider on a sprinkler head. It was no more than 3-4mm in size, and I'm still trying to find out what species it is. Sadly, given that I only had my phone camera with me, I didn't get a better shot.