We all know that the LEED system can be gamed but that it could be turned so completely on its head was news to me.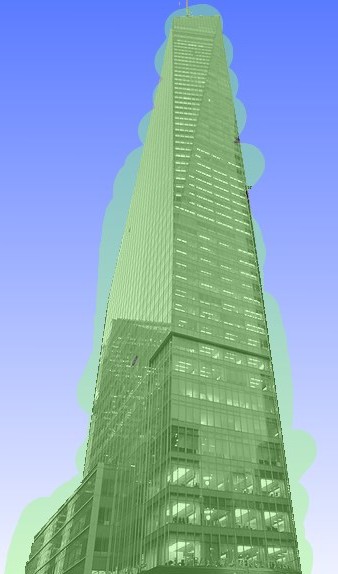 The Bank of America building at One, Bryant Park, New York has a LEED Platinum rating and was the first skyscraper to ever be awarded this but now, it turns out, it uses more energy per square foot than other building of similar size in all of Manhattan. Wow.
It was hailed as a major achievement by none other than Al Gore who set up his offices there. The basic problem is that LEED is largely based on computerised energy models and "intent". This makes it open to abuse because it's easy to purportedly intend something at the design stage and then change the goalposts later on.
Coincidentally, just this morning, I was speaking to a couple of marketing guys who were trying to convince me to attend a "green summit" next month and one of their selling points was LEED. I declined, telling them exactly what I thought of LEED but I wish I'd seen this article just a few hours earlier:
Bank of America Tower and the LEED Ratings Racket via: ArchRecord